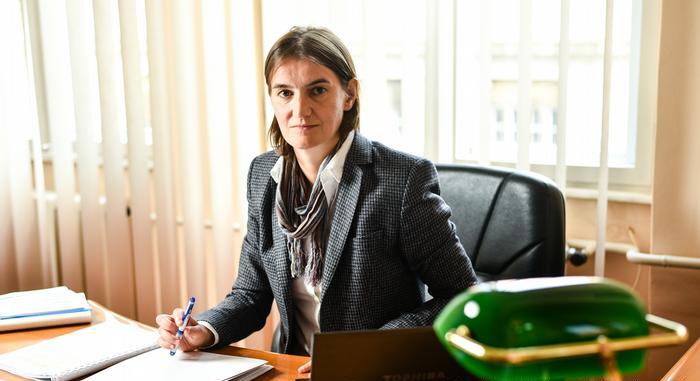 Labris expects the adoption of the Law on Registration of Same-sex Partnerships during the mandate of Prime Minister Ana Brnabić
Belgrade, 16 June 2017 - Organization for Lesbian Human Rights LABRIS welcomes the proposal of Ana Brnabić, the only Serbian politician who openly declared as a lesbian, to be Prime Minister and mandator in the new Government of Serbia.  At the same time we point out that this choice inevitably attracts the attention of domestic and international public to Serbia, but unfortunately, not to the position of the LGBT persons, especially not to the position of lesbians in the society.
Lesbian at the head of the Serbian Government does not mean that Serbia is automatically a country where the human rights of LGBT people are respected, where we are safe and secure. We emphasize that Serbia is still a country where LGBT people suffer public condemnation and assaults, that we are deprived of many human rights, that there is a legal framework which prohibits discrimination and sanctions violence, but there is a lack of implementation of that legal framework. The cases of violence and human rights violations remain unprosecuted, as well.
We expect that after this appointment Serbian Government will pay more attention and react adequately to the problems that LGBT persons are facing and that they will work to ensure that the quality of our lives in this country substantially improves. We also hope that during her term at the office of Prime Minister Ana Brnabić will support the new legislative initiatives such as the Law on Registration of Same-sex Partnerships, which Labris developed and is promoting since 2010.